What Cat Food Is Best For Kittens?
The right food and nutrition will help your kitten grow and develop healthily.
What are the options?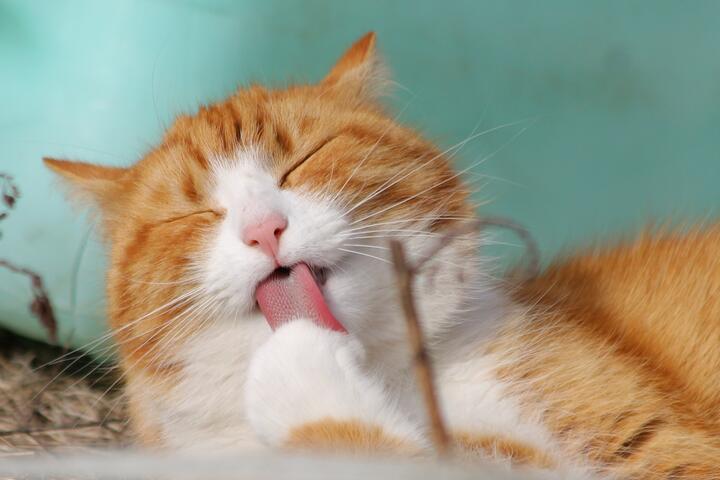 Photo by Pixabay on pexels
The food choices for kittens alone may seem enormous and difficult to understand. But whatever your kitten's lifestyle and health status, it's easy to find food that's right for her.
Kitten food is formulated with a high level of protein to help your kitten grow, along with calcium, magnesium, phosphorus, zinc, and iron to help strengthen her bones and teeth.
In the absence of medical contraindications, it's up to you (and of course your fluffy friend) to make the ultimate choice between a dry or soft kitten food.
The benefits of dry kitten food
•Dry food is easy to weigh and use; also, compared to soft food, it retains its nutritional characteristics much longer in unpacked form.
•Dry food also helps keep kitten's teeth healthy. Your kitten will be forced to chew dry food more actively, which will help her get rid of plaque.
•Dry food usually consists of small pads that can be chewed up and swallowed up easily by kittens.
•With dry food, you can measure exactly the amount of food your kitten needs – no more or less.
The benefits of wet kitten food
•Some kittens prefer the smell and taste of wet food as it is more aromatic and much more gentle when chewed than standard dry food.
•The added convenience of soft food is that it can be delivered in portions, so your kitten will enjoy the freshest and gentlest food each time.
•Wet food gives your kitten extra liquid intake.
PURINA® is now one of the leaders in pet food and produces several types of dry and soft foods for kittens, each of which is the product of the latest scientific developments that allow us to successfully achieve advantages in quality, taste, and nutritional value of our products. Any owner can find the right kind of food for their kitten, regardless of age and lifestyle!
How do I feed my kitten properly?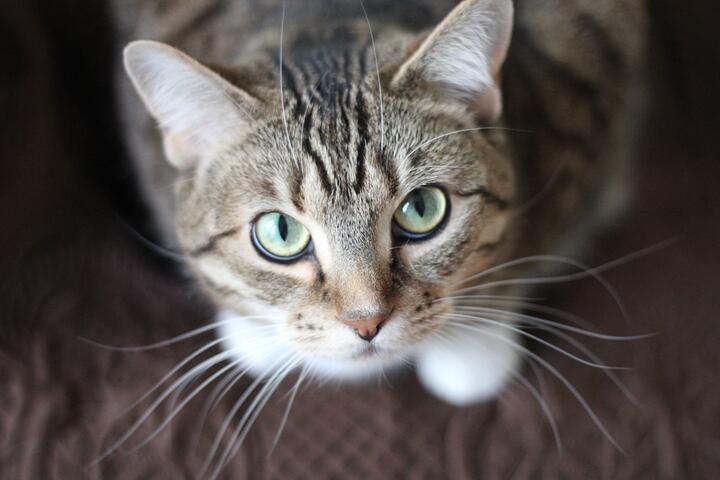 Photo by Krysten Merriman on pexels
Habit plays a special role in kittens' lives, so you should get your kitten used to the strict daily routine as soon as possible.
Try to feed your kitten at the same time, choosing a quiet, quiet, and secluded place, as far away from the litter tray as possible.
For feeding, choose a surface that's easy to clean or use a kitten feeding kit. Use only clean dishes, because kittens are, in fact, very demanding creatures. Some prefer shallow bowls or saucers, also, the use of such dishes will help to slow down the process of eating, which is extremely important for active and fussy kittens who eat too fast.
If you have more than one kitten living in your home, make sure that their bowls are separated and not standing next to each other, this will help you avoid conflict between kittens. If the kittens do not get along at all, you will have to organize feeding for them in different places in the house.
Cats are obligate carnivores, so it can be challenging to choose the right food for your kitten. Luckily, there are plenty of recipes on the market that are a healthy choice for a new kitten. One of the best options is a variety of wet foods. These foods are moist, making them more appealing to your new pet. They also contain important nutrients that your new friend will need to develop strong bones and a healthy immune system.
The best food for a kitten contains a wide variety of vitamins and minerals. While some foods contain vitamins A and C, many others aren't. Lean meats are fine for a kitten's diet. Avoid fatty meats, sausage, and hot dogs, as they may contain salt and nitrates. You can also cut up the meat into small pieces. Using a blender to mash or dice it will help your kitten eat it more easily.
A good choice for wet cat food is Purina ONE Healthy Kitten chicken & salmon recipe pate. It has no grains and contains taurine, DHA, and vitamin E. It is easy to feed a kitten, and it follows the AAFCO guidelines for growing kittens. This formula was developed by veterinary nutritionists. It is a good choice for a growing kitten.
You should also check the protein content in the food. A quality food will contain at least 40% crude protein. You should also check whether it contains vitamins A and C, taurine, and vitamin E. Lastly, you should look at the ingredients. You should avoid anything with preservatives and artificial flavors. You can also choose wet food that is high in fiber and rich in protein. This will give your kitten the energy that they need to grow strong.
It's important to choose a diet that includes meat. Lean meats are best for your kittens because they contain vitamins A and C. It is also important to make sure the food contains no nitrates or artificial flavors. Bacon and sausages are also not good choices because they are high in sodium. You should only choose a food that has the highest protein content. Then, choose a diet that contains vegetables and fruits.
Meat is a great choice for kittens. The meat should be at the top of the list of ingredients. Meat should be the second or third ingredient of both dry and canned foods. The food should meet the AAFCO standards. If it doesn't, it means it was tested according to these standards. If you're worried, you should visit a veterinarian. Your cat's health is the most important thing in your new kitten's diet.
While your kitten is a growing creature, it can still enjoy a healthy diet. You'll need to make sure you don't feed it anything that is high in fat or sugar. Keeping your cat in a healthy state is very important to keep him healthy and active. A balanced diet will help prevent diseases and boost your cat's immune system. So, you'll need to feed your kitten a healthy diet.
While it's important to provide healthy food for your kitten, it is also crucial to provide the right nutrients for your kitten. Try a grain-free recipe with lean meat for a healthy diet. It's a great option for your kittens when they're growing quickly. But if you're worried about the ingredients, you can also use a variety of wet and dry foods to give them the right nutrition they need.
When choosing the right food for your kitten, look for quality ingredients. Meat meals should be named instead of generic. In addition to meat, look for food that is reared in the USA.