Easy fish recipes  for crazy-busy weeknights
February 24, 2023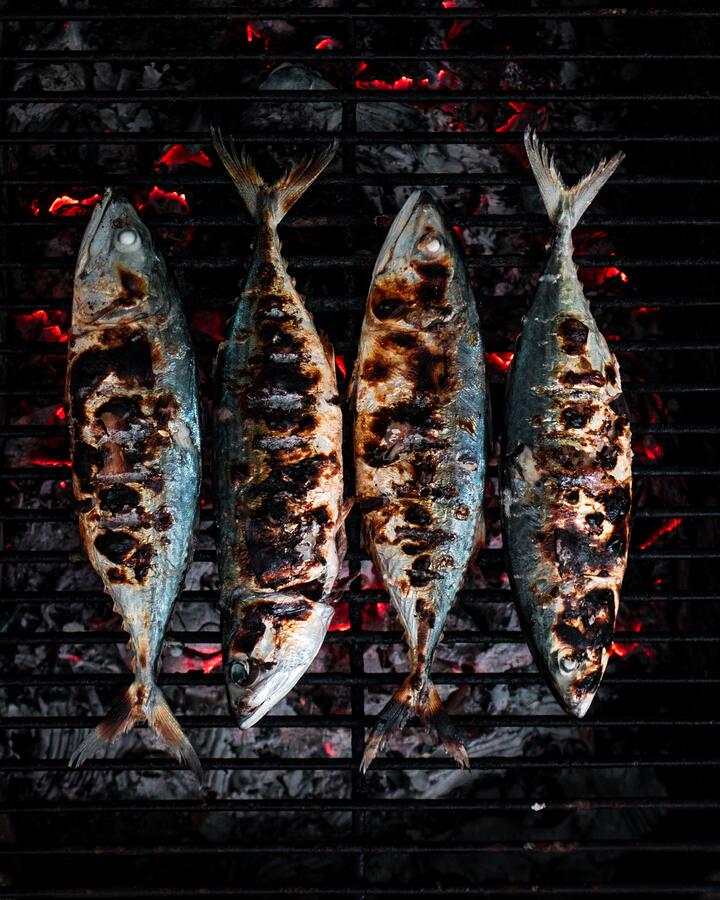 Photo by Clint Bustrillos on Unsplash
One of the easiest and most versatile fish recipes is baked fish. This method involves simply seasoning the fish with salt and pepper, drizzling it with olive oil, and baking it in the oven for about 10-15 minutes, depending on the thickness of the fish. You can use any type of fish you like, such as salmon, tilapia, or cod, and you can add additional seasonings or toppings if you prefer. For example, you could sprinkle the fish with garlic powder and dried herbs, or top it with lemon slices or a mixture of chopped tomatoes, olives, and capers.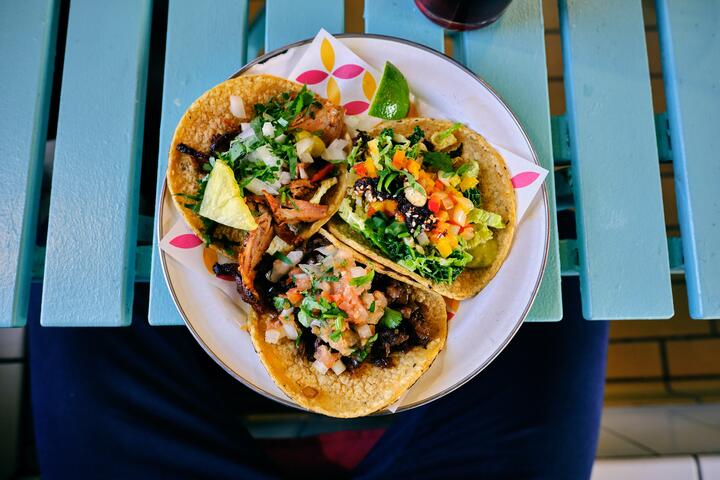 Photo by Krisztian Tabori on Unsplash
Another quick and easy fish recipe is fish tacos. This Mexican-inspired dish involves seasoning and grilling or pan-frying fish fillets, then serving them in warm tortillas with toppings like shredded cabbage, salsa, avocado, and sour cream. You can use any type of firm white fish, such as cod or halibut, and the seasoning can be as simple or complex as you like. For a basic seasoning, you can mix together chili powder, cumin, garlic powder, and salt, or you can use a pre-made taco seasoning mix.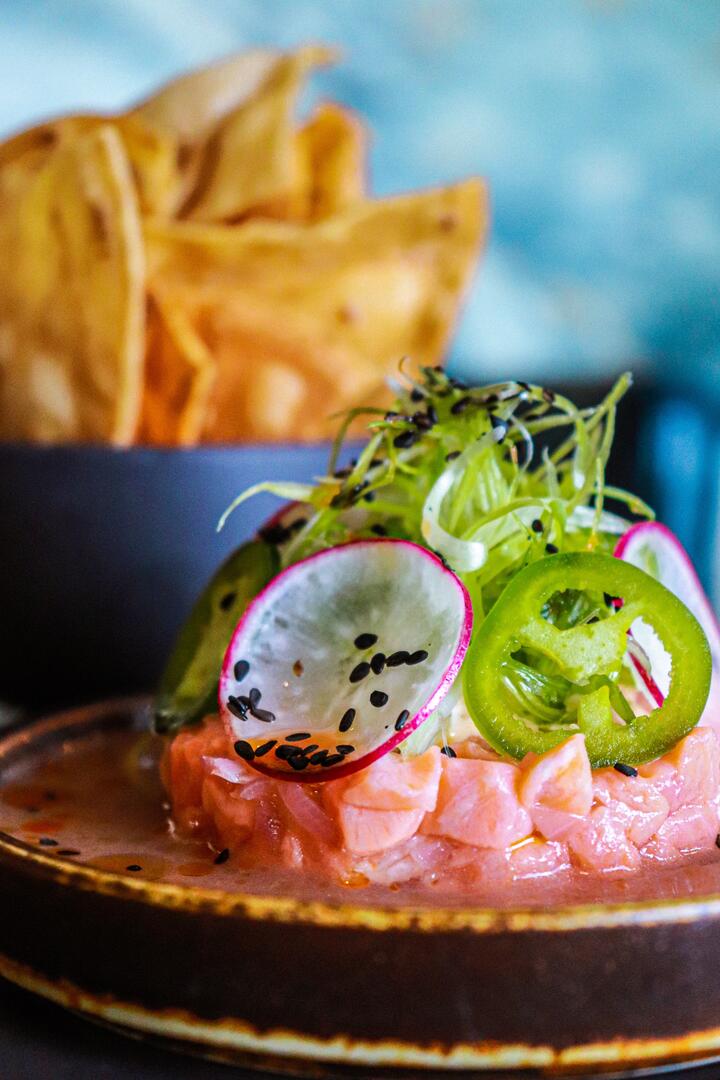 Photo by Aleisha Kalina on Unsplash
If you prefer something lighter and fresher, you can try making a fish ceviche. This dish involves marinating raw fish in citrus juice, which "cooks" the fish and gives it a tangy, refreshing flavor. To make a basic ceviche, you would dice a firm white fish like tilapia or snapper and mix it with lime juice, diced red onion, chopped cilantro, and diced jalapeno pepper. You can serve the ceviche as an appetizer with tortilla chips, or as a light main course with a side salad.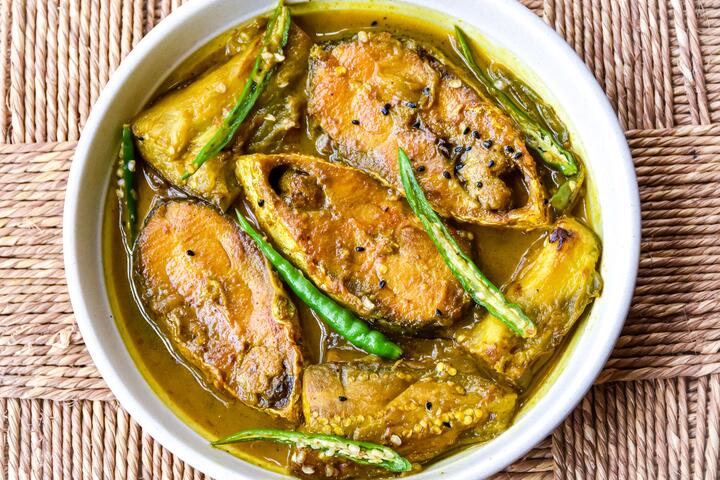 Photo by Abhik Paul on Unsplash
For a more substantial fish recipe, you can make a fish stew or chowder. This type of dish is hearty and filling, but can still be made quickly and easily. You can use any type of fish you like, such as salmon, cod, or shrimp, and add in vegetables like potatoes, carrots, and celery. To make a basic fish stew, you would sauté the vegetables in a large pot, then add in the fish, some chicken or vegetable broth, and seasonings like thyme, bay leaves, and salt and pepper. Let the stew simmer for about 15-20 minutes, until the fish is cooked through and the vegetables are tender.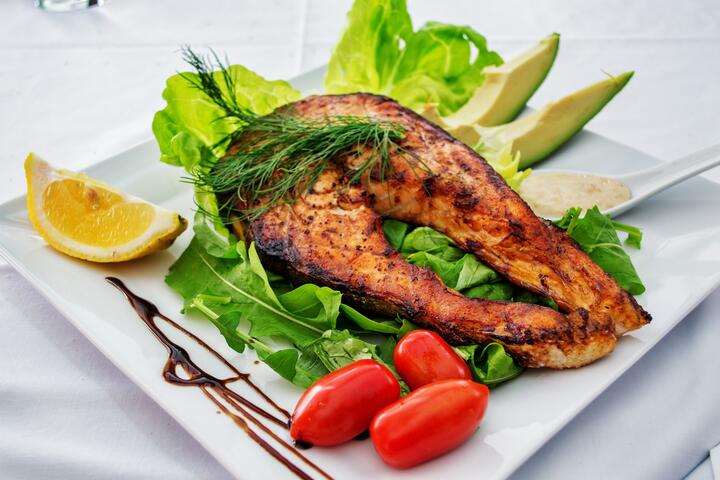 Photo by Dana Tentis
This recipe involves pan-searing fish fillets with butter, garlic, and lemon juice for a quick and flavorful meal. Simply season the fish with salt and pepper, melt butter in a skillet, and cook the fish for about 3-4 minutes on each side until it's cooked through. Then, add minced garlic and lemon juice to the skillet and let it cook for an additional minute or two, until the sauce thickens slightly.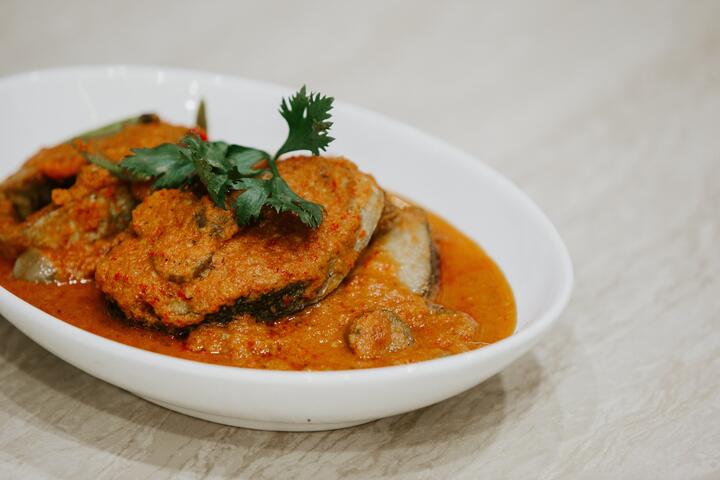 Photo by Lampos Aritonang on Unsplash
If you're in the mood for something spicy and flavorful, try making a fish curry. This recipe involves simmering fish fillets in a coconut milk-based sauce with curry powder, ginger, garlic, and other spices. You can use any type of fish you like, such as cod, tilapia, or salmon, and serve the curry over rice or with naan bread.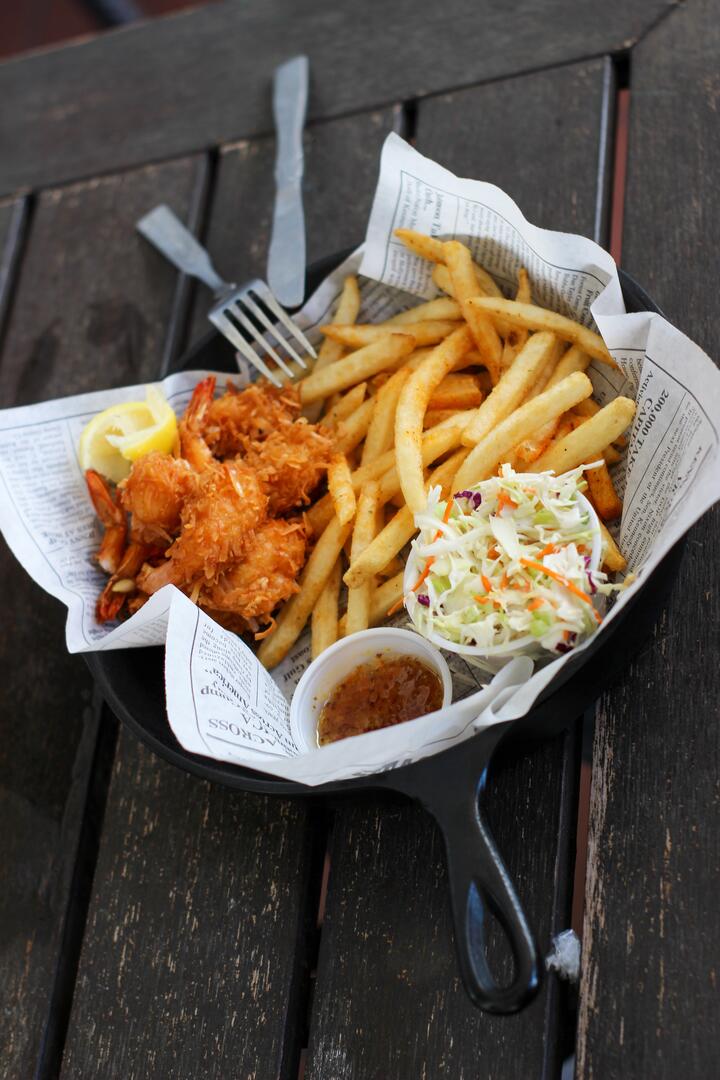 Photo by Julia Karnavusha on Unsplash
This classic British dish is easy to make at home and perfect for a casual weeknight dinner. Simply dredge fish fillets in seasoned flour and dip them in a mixture of egg and milk, then coat them in breadcrumbs and deep-fry them until they're golden brown. Serve the fish with crispy French fries and tartar sauce for a satisfying meal.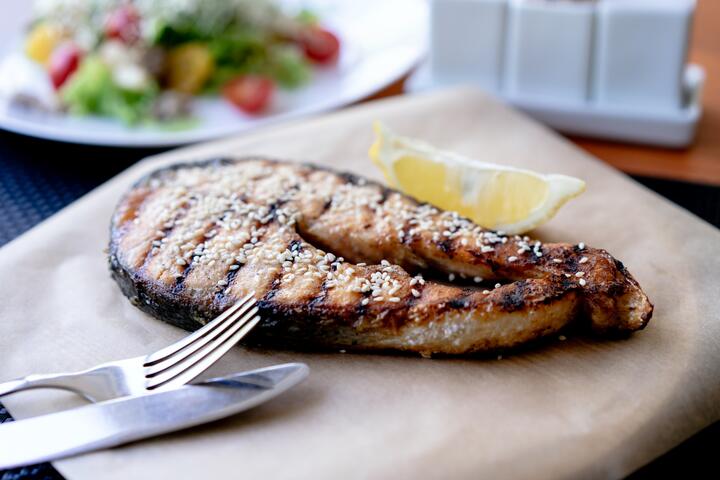 Photo by Oleksandr Pidvalnyi
If you're looking for a fun and easy way to cook fish, try making grilled fish skewers. Simply cut fish fillets into bite-sized pieces, thread them onto skewers with vegetables like bell peppers and onions, and grill them for a few minutes on each side until they're cooked through. You can brush the skewers with a marinade made from olive oil, lemon juice, and herbs for extra flavor.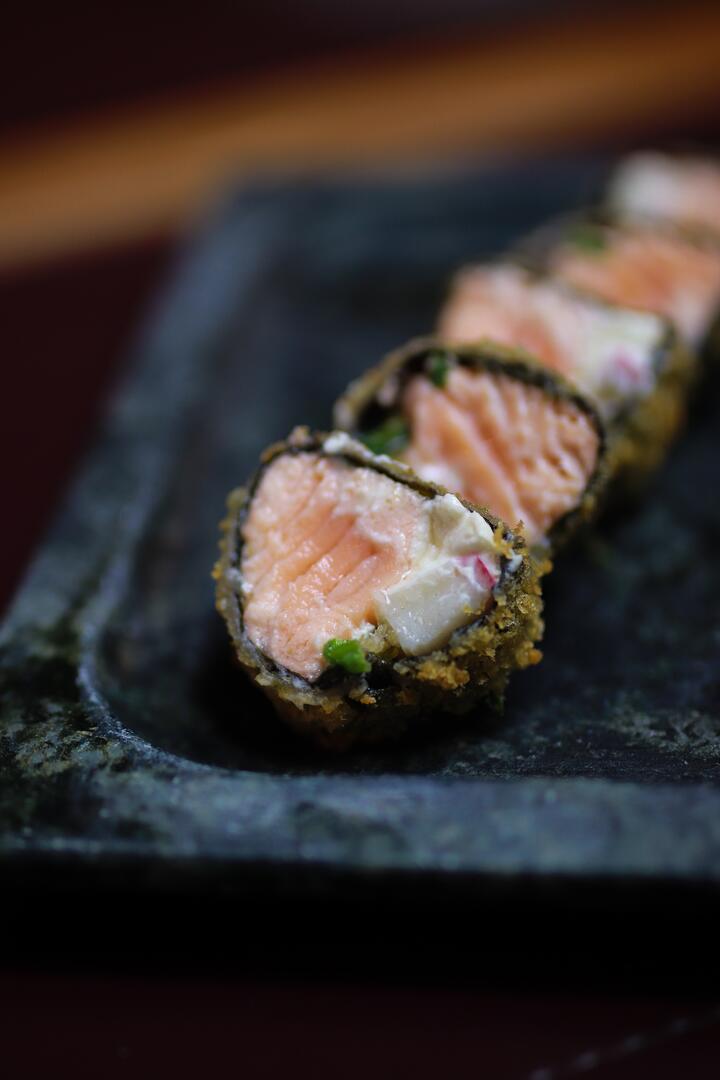 Photo by Jhoon
This Mexican-inspired dish involves topping crispy tortillas with seasoned fish, salsa, avocado, and other toppings for a fresh and flavorful meal. To make fish tostadas, simply season fish fillets with chili powder, cumin, and salt, then grill or pan-fry them until they're cooked through. Top each tortilla with a layer of refried beans, the cooked fish, and your favorite toppings, such as diced tomatoes, shredded lettuce, and crumbled queso fresco.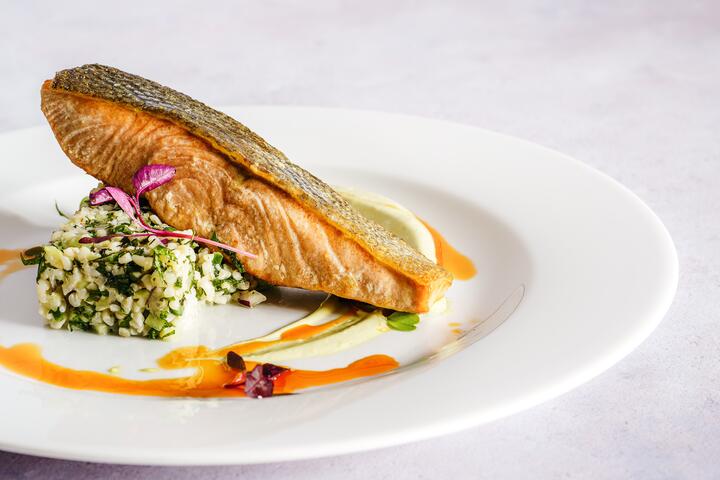 Photo by Sebastian Coman Photography on Unsplash
Overall, easy fish recipes are a great option for busy weeknights when you want to make a healthy and flavorful meal without spending hours in the kitchen. Whether you prefer simple baked fish or more complex fish stews, there are plenty of options to choose from that will satisfy your taste buds and nourish your body.