How to quickly make the black forest cake at home
February 19, 2023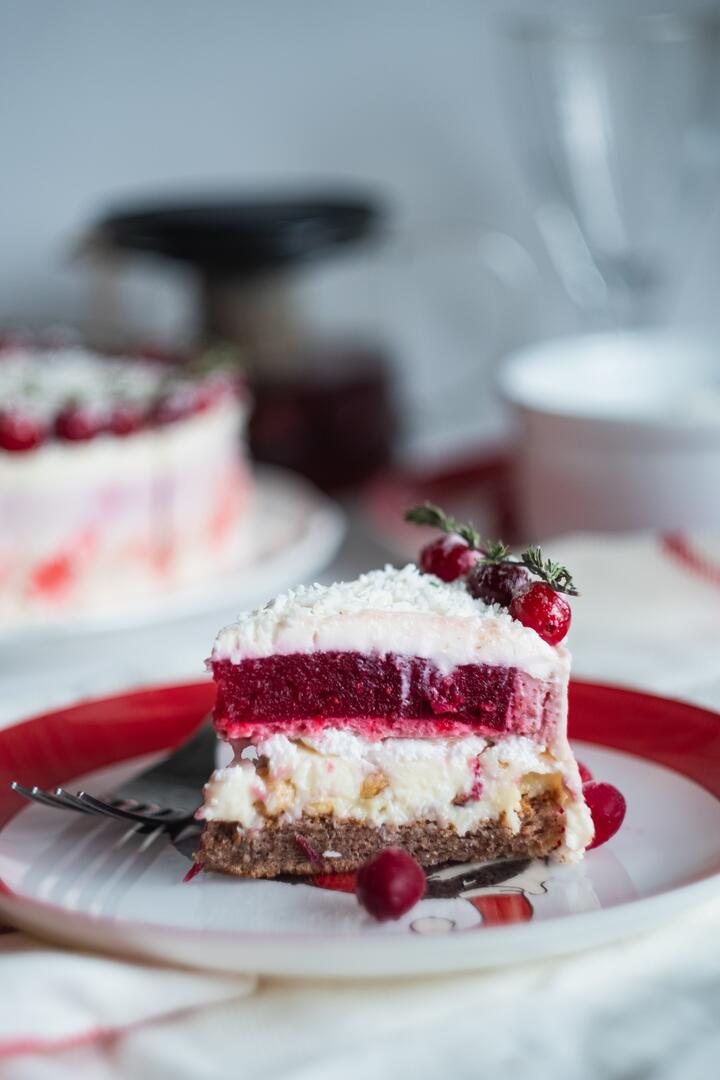 Photo by Diliara Garifullina
Black Forest cake typically comes in two main formats: a classic round cake and individual portions such as cupcakes or mini cakes. The classic one is typically a layered cake made with chocolate sponge cake, whipped cream, and cherries. The layers are then assembled and decorated with whipped cream, cherries, and chocolate shavings. As for cupcakes and mini cakes, they have become increasingly popular in recent years, as it offers a convenient and customizable way to enjoy this classic dessert, and this can be especially helpful if you're watching your calorie intake or trying to limit your sugar consumption.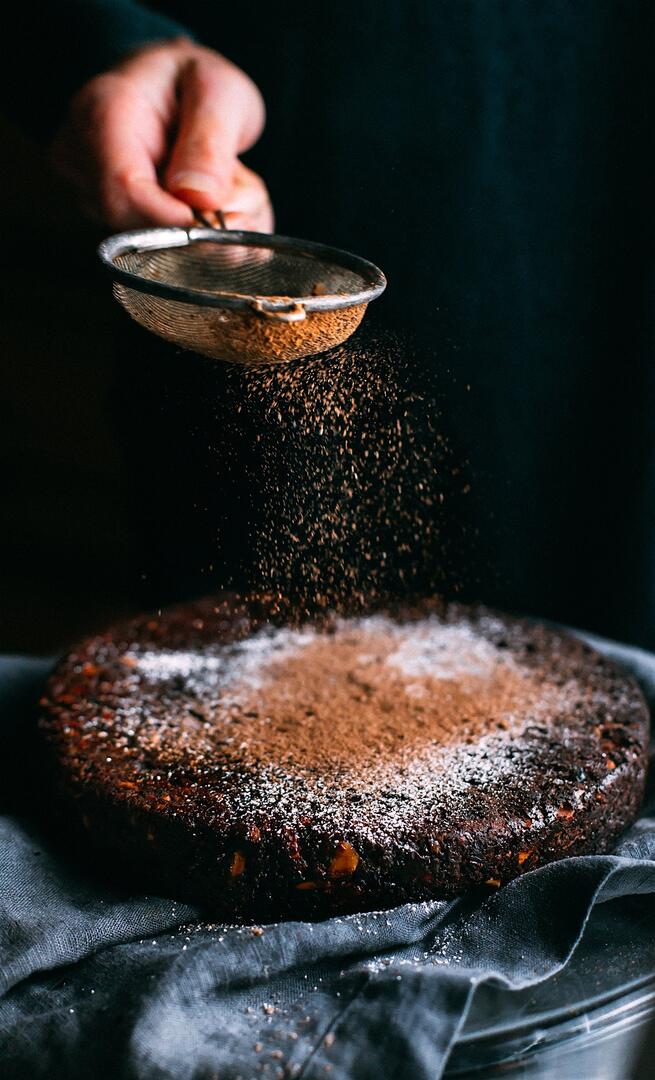 Photo by lindsay Cotter
In terms of its taste and its attractive appearance, needless to say, it's hard to resist.
So do you want to make one on your own? You can have complete control over the ingredients, and you can adjust the recipe to suit your preferences, making a cake that is tailored to your taste.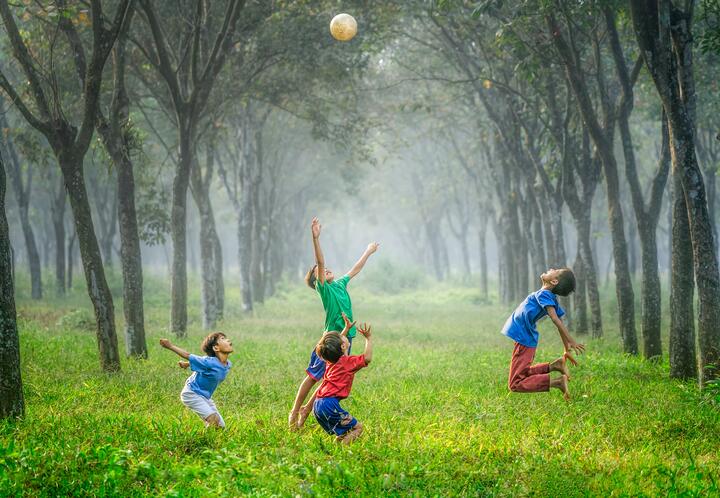 Photo by Robert Collins
Of course, you can also make it with your friends too. It will be a fun and rewarding activity that brings you closer together. You can share tips and techniques, experiment with new ingredients, and learn from each other's experiences. Perhaps you guys may come up with a new innovation.
Although making a Black Forest cake from scratch may be challenging, you will have the satisfaction of creating something delicious and beautiful with your own hands, which can be a great source of personal pride and accomplishment.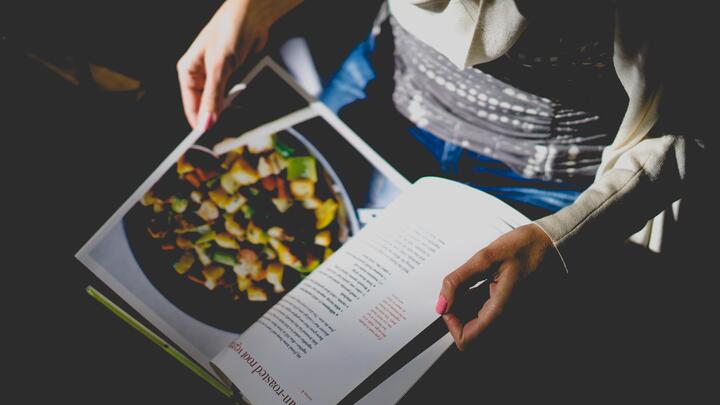 Photo by Dan Gold
Are you interested in giving it a shot? Here is a quick recipe for making it at home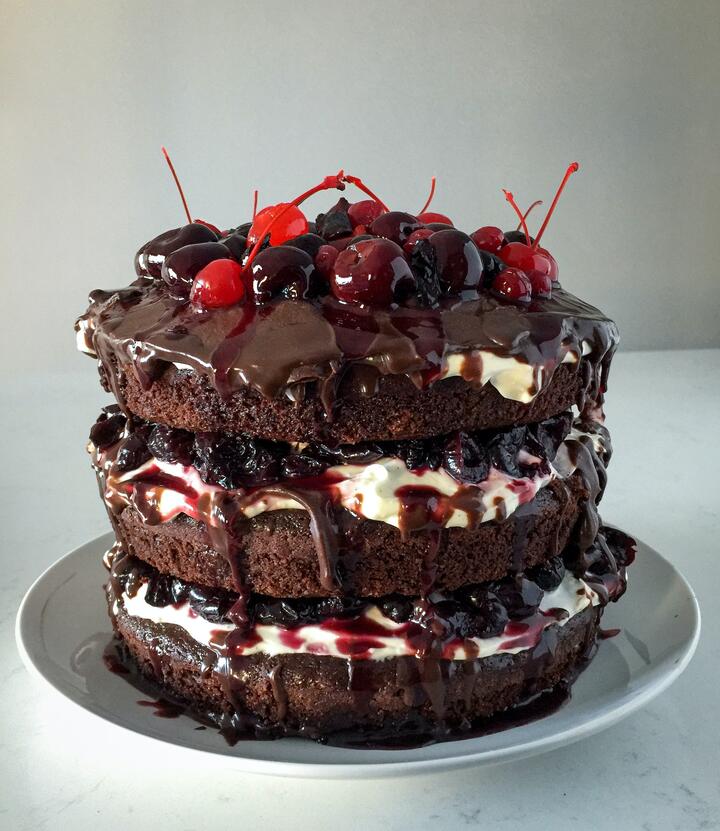 Photo by Jacob Thomas
Ingredients:
• 1 chocolate cake mix (prepared according to package instructions)
• 1 can of cherry pie filling
• 1 cup heavy cream
• 2 tablespoons powdered sugar
• 1 teaspoon vanilla extract
• Chocolate shavings, for garnish
Instructions:
1. Preheat your oven to the temperature specified on the cake mix package. Grease and flour two 8-inch round cake pans.
2. Prepare the chocolate cake mix according to package instructions, and bake in the prepared pans until a toothpick inserted into the center of the cake comes out clean.
3. Let the cakes cool completely, then use a serrated knife to level the tops of the cakes.
4. Drain the cherry pie filling in a separate bowl, reserving the liquid.
5. To make the whipped cream, beat the heavy cream in a mixing bowl until it starts to thicken. Add the powdered sugar and vanilla extract, and continue to beat until stiff peaks form.
6. Place one cake layer on a serving plate and spread a layer of whipped cream on top, followed by a layer of cherry pie filling. Place the second cake layer on top and repeat the process.
7. Spread the remaining whipped cream over the top and sides of the cake, creating a smooth, even layer.
8. Decorate the top of the cake with chocolate shavings.
9. Drizzle some of the reserved cherry juice over the top of the cake for added flavor.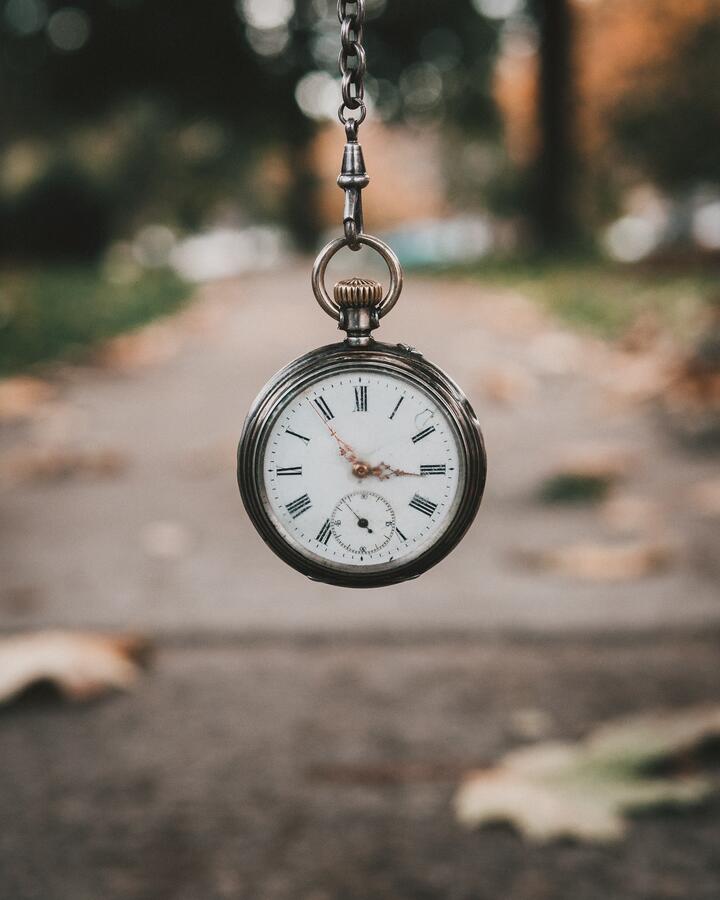 Photo by Andrik Langfield
Now that we've gone over the recipe, it's time to chat about the time and how you can best relish it.
Black forest cake is a rich and indulgent dessert that can be enjoyed at any time of day or year. However, due to its high calorie and sugar content, it is best to eat it in moderation and as part of a balanced diet.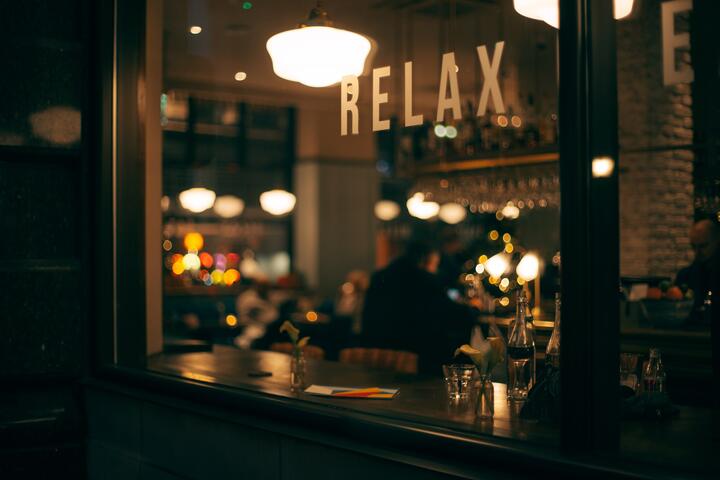 Photo by Clem Onojeghuo
For relaxing and spending quality time with family, nothing beats the comfort and indulgence of sharing this delicious dessert. The sweetness of the cherries pairs perfectly with the rich chocolate and fluffy cream, creating a heavenly treat that is sure to put a smile on everyone's face. Take the time to catch up on each other's day and share some laughs and stories. This cherished moment of togetherness is bound to create lasting memories for everyone involved.