Rise and Shine: The Best Bakeries to Start Your Day
February 26, 2023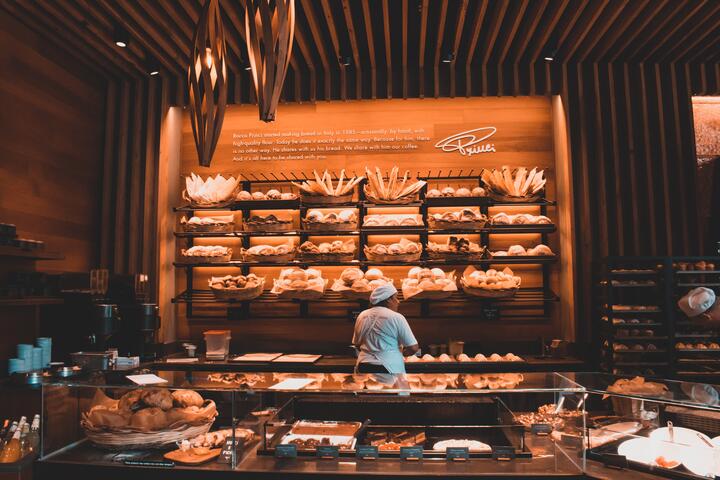 Photo by Andy Li
As for weekends, it is a time for rest and relaxation, a time to unwind from the stress of the workweek and spend quality time with loved ones. What better way to kick off the weekend than with a delicious breakfast at a cozy and welcoming bakery, surrounded by the sweet aroma of freshly baked pastries and the cheerful chatter of other patrons? It also creates precious bonding moments for your family, as you enjoy a meal together and catch up on each other's lives. It's a great opportunity to disconnect from the distractions of everyday life and focus on the people who matter most to you.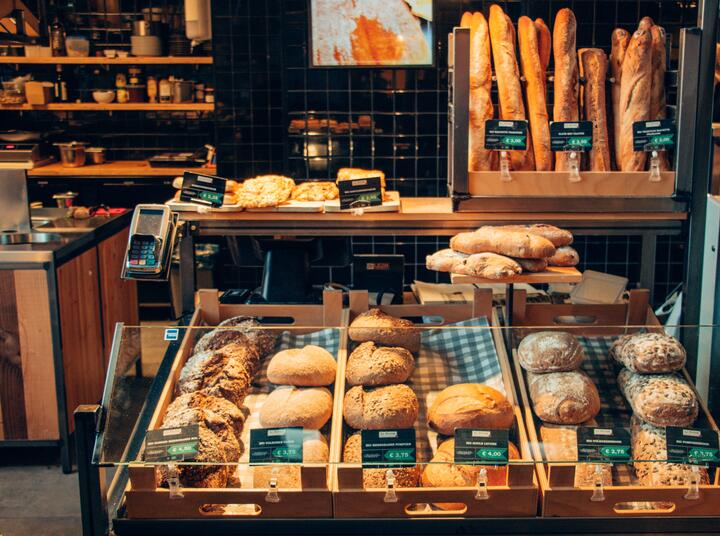 Photo by Miti
When you step into a bakery in the morning, you're immediately greeted by the delicious aroma of freshly baked goods. The warmth of the ovens and the comforting smells of cinnamon, chocolate, and vanilla create an inviting atmosphere that is both cozy and familiar. As you peruse the display case filled with an array of tempting treats, your mouth waters in anticipation of the flavors to come. The true magic of a bakery lies in the moment when you take your first bite of a warm, fresh-out-of-the-oven pastry. The crispness of the crust, the delicate flakiness of the layers, and the melt-in-your-mouth texture all combine to create a sensory experience that is simply sublime.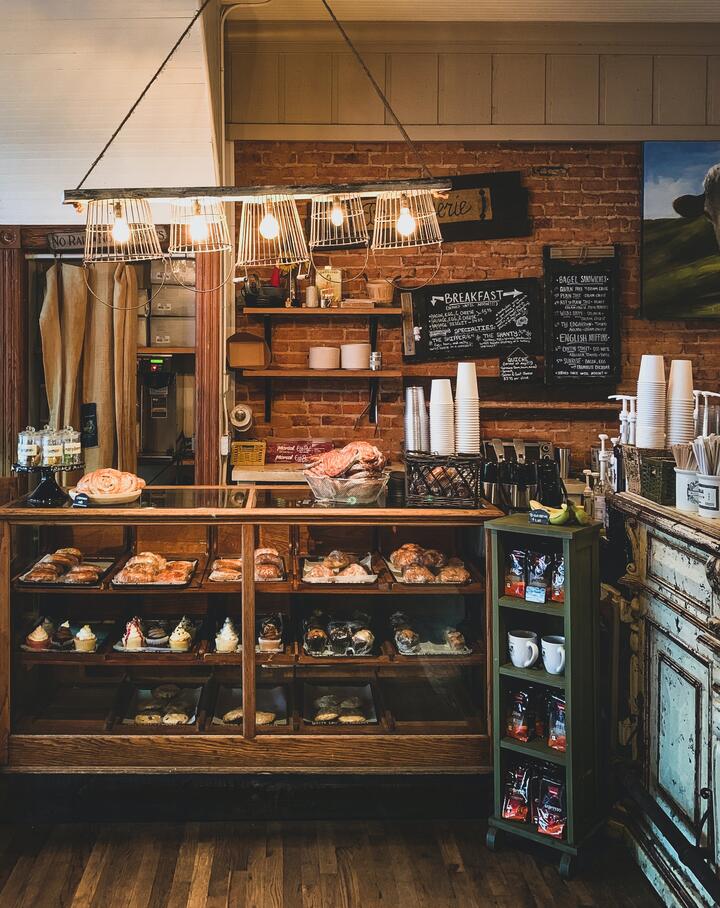 Photo by mk. s
In this article, we'll take a look at some of the best bakeries around the world to start your day off right.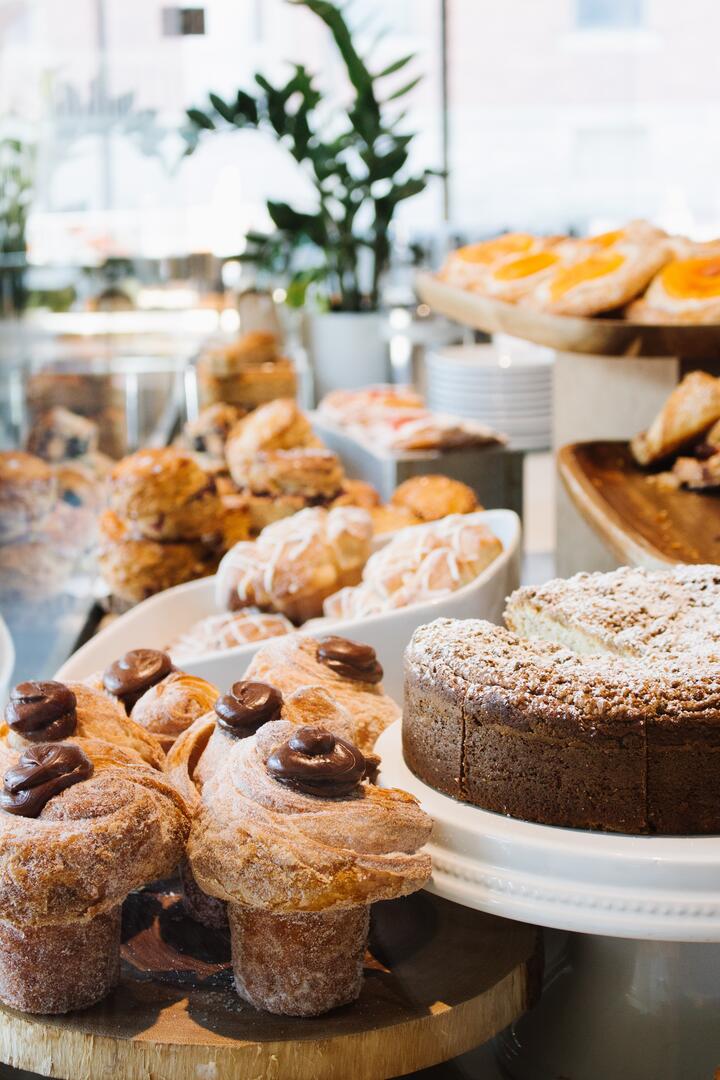 Photo by Kirsten Drew
1. Tartine Bakery, San Francisco, USA
Tartine Bakery is a famous bakery located in San Francisco, USA, that has gained a reputation for its delicious pastries, bread, and cakes. It was founded in 2002 by renowned pastry chefs Chad Robertson and Elisabeth Prueitt, who met while working at the restaurant, Chez Panisse. The bakery's philosophy is centered around using locally sourced, organic ingredients to create its pastries, bread, and other baked goods. The team at Tartine Bakery believes in using traditional methods to make their baked goods, such as fermenting their bread dough for over 24 hours, to create depth of flavor and a unique texture. One of the most popular items on the Tartine Bakery menu is the morning bun. This pastry is made from laminated dough that is rolled with cinnamon and sugar, resulting in a flaky, buttery, and sweet pastry that is perfect for breakfast or a mid-morning snack. Other popular items on the menu include croissants, fruit tarts, cookies, and cakes.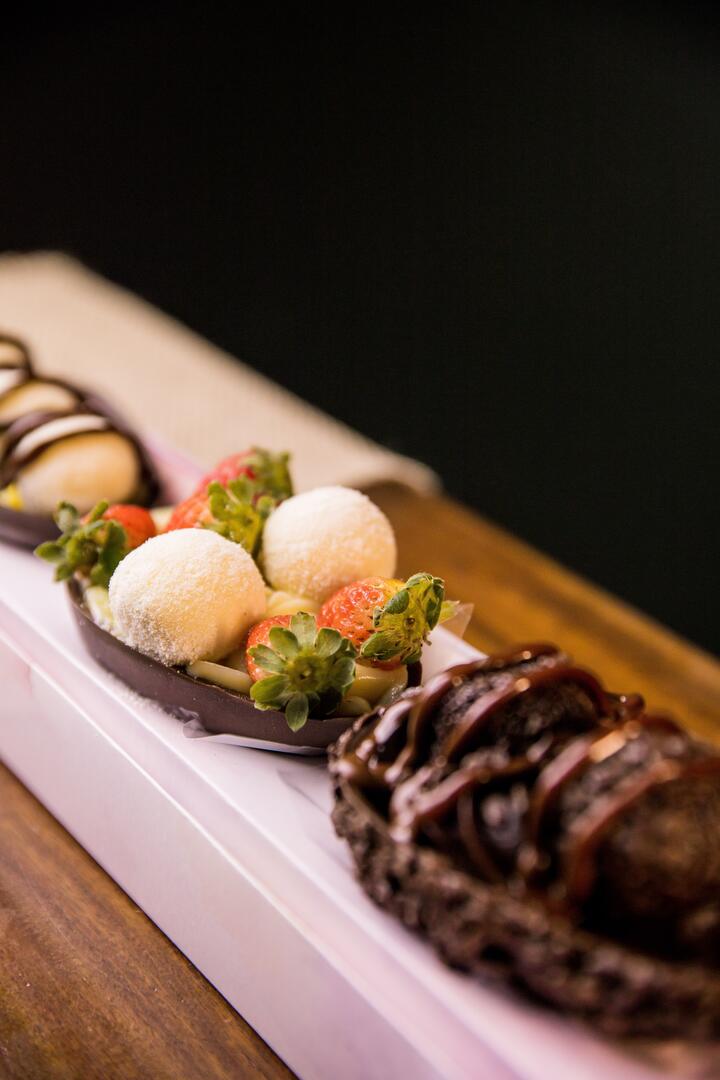 Photo by Junior REIS
2. Du Pain et Des Idées, Paris, France
Du Pain et Des Idées is a famous artisanal bakery located in the 10th arrondissement of Paris, France. It was founded in 2002 by Christophe Vasseur, who is considered one of the best bakers in the city. The bakery's name translates to "Bread and Ideas," which reflects its philosophy of creating high-quality baked goods that are both delicious and innovative. Du Pain et Des Idées is known for its range of traditional French breads, pastries, and viennoiseries, all made using natural, locally sourced ingredients. One of the most popular items on the bakery's menu is the pain des amis, or "bread of friends." This is a rustic, sourdough bread that is made using a long fermentation process, resulting in a dense, chewy loaf with a complex flavor. Other popular items include the escargot chocolat-pistache, a pastry made with chocolate and pistachio cream, and the chausson aux pommes, a classic French apple turnover.
In addition to its delicious baked goods, Du Pain et Des Idées is also known for its beautiful, rustic interior. The bakery is housed in a historic building that dates back to the 19th century and has retained many of its original features, such as the intricate tiled floor and the elegant wooden counters.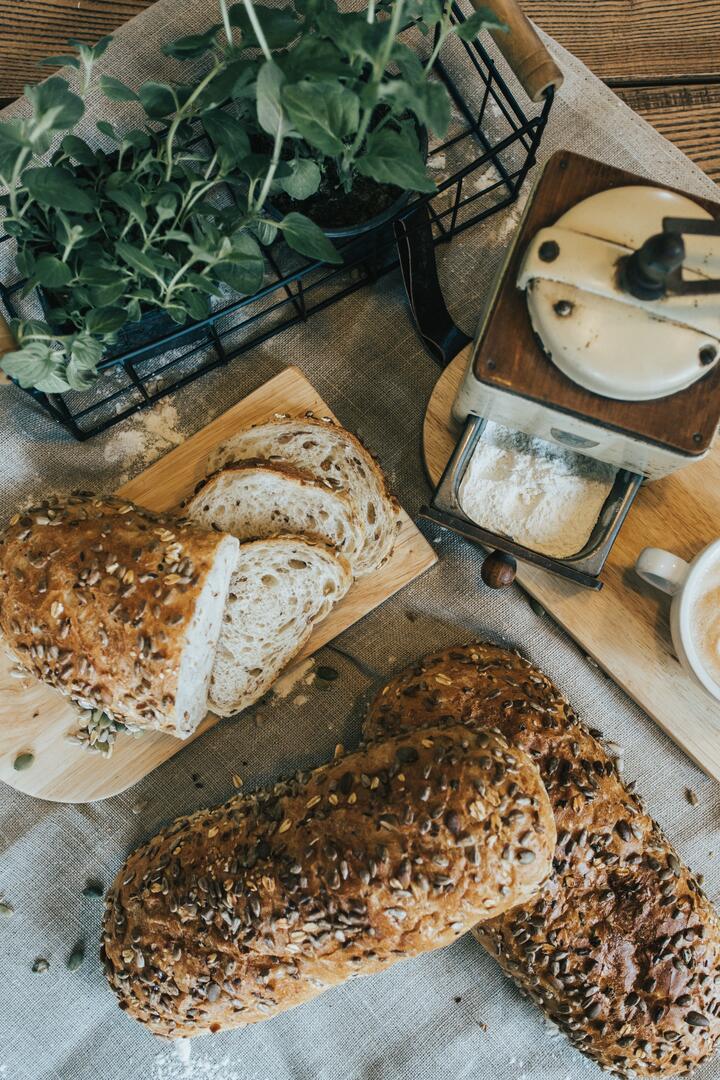 Photo by Rūta Celma
3. Boulangerie Bo, Tokyo, Japan
Boulangerie Bo is a well-known artisanal bakery located in Tokyo, Japan. It was founded in 2014 by baker Shinobu Namae, who was inspired by the traditional French boulangeries that he visited during his travels to France. The bakery's menu features a range of breads, pastries, and cakes, all made using high-quality, natural ingredients. Boulangerie Bo is known for its crusty, flavorful sourdough bread, which is made using a long fermentation process that helps to develop the bread's flavor and texture. The bakery also offers a range of croissants, pain au chocolat, and other pastries, as well as a selection of cakes and tarts. One of the standout items on the bakery's menu is the shio pan, or "salt bread." This is a simple, white bread that is sprinkled with sea salt and baked to perfection. The salt adds a subtle flavor and enhances the texture of the bread, making it a popular choice among customers.
Image by zhaona1206
4. Daoxiangcun Beijing China
Daoxiangcun is a famous bakery chain in Beijing, China, with a history that dates back over 120 years. The bakery was founded in 1895 and has since become a beloved institution in the city, known for its traditional Chinese pastries and baked goods. One of the most popular items at Daoxiangcun is the mooncake, a traditional pastry that is typically eaten during the Mid-Autumn Festival in China. Daoxiangcun's mooncakes are made using a variety of fillings, including lotus seed paste, red bean paste, and salted egg yolks. The bakery also offers a range of other traditional Chinese pastries, such as wife cakes, almond cakes, and sesame balls. In addition to its traditional pastries, Daoxiangcun also offers a range of savory baked goods, including meat-filled buns and scallion pancakes. The bakery's savory items are made using high-quality ingredients and traditional baking methods, ensuring that they are always delicious and satisfying.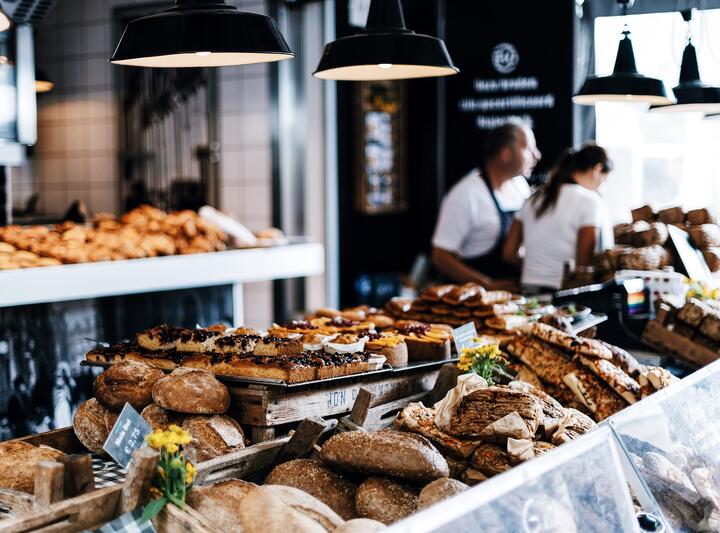 Image by Pexels
The bakeries mentioned above are just a few examples of the many excellent bakeries around the world that offer delicious treats to start your day. From buttery croissants to rustic loaves of bread, there's something for everyone. So next time you're looking for a delicious breakfast, consider visiting one of these bakeries and treat yourself to a fresh and flavorful start to your day.