How To Choose Dog Shoes For Walking?
January 13, 2023
Today it is not uncommon to meet dogs walking around in shoes. Pet stores offer a wide range of dog shoes and boots. Do four-legged pets need this accessory or is it just a whim of owners who follow fashion?
What are the dangers of winter walks?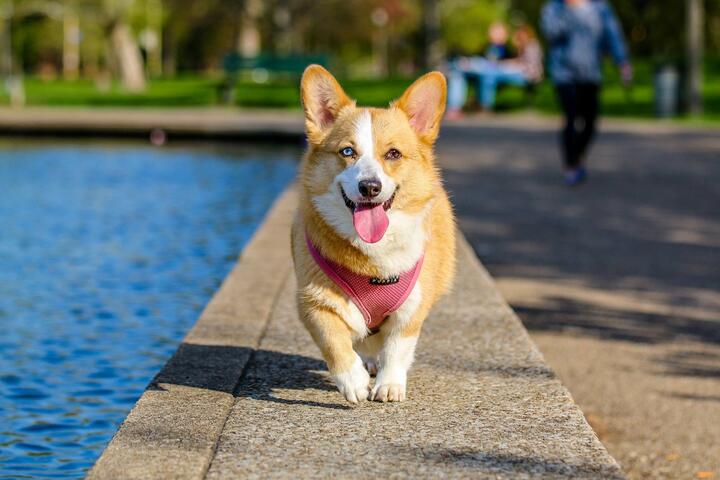 Photo by muhannad alatawi on pexels
Wearing shoes by a dog is especially justified in winter. They will protect your dog's paws from environmental hazards. It can be harmful to the animal:
•snow. It clogs between your fingers on your paws, thaws away from the heat of the dog's body, and then turns into ice. The ice prevents the pet from walking, causing discomfort, so the animal has to stop and bite out the ice lumps;
•the reagents that sprinkle snow-covered streets lead to burns of the paws and cracks;
•water resulting from the use of reagents or during thawing. Small dogs with thin soft hair on their paws suffer most from it. It gets wet very quickly, making the quadruple-legged friend freeze for almost the entire walk;
•different kinds of garbage: shards of glass, small sharp pebbles, and other objects injure the paws of the animal. Often, it is quite serious.
Given the above, we can conclude that wearing shoes during walks is justified for the animals. Spending time on shoes for your pet, you will save his paws from injuries and visit the veterinarian. Also, shoe paws do not get dirty, they do not need to be washed after walking.
The main thing is comfort and reliability
Buying boots for a dog is almost no different from buying human shoes. Here too, convenience and reliability play a major role.
Shoes should fit the size of a pet and fit his paws tightly, otherwise, he will sting or rub. An important nuance: dogs of ornamental breeds and puppies should choose shoes exactly the size, and large pets – by the size larger. Otherwise, because of the distribution of weight when walking and running the dog will be tight.
In addition to the size, when choosing shoes, pay attention to the following points.
•The shoe material should be natural, elastic, and waterproof. All elements are not glued but stitched or soldered. From the inside the shoes should be smooth, without insulation: the dog will not freeze unless his paws get wet, so it is not necessary.
•The sole. It is supposed to be tight and has a small tread for better grip on slippery surfaces. This is extremely important because a shoed dog can't use his claws, risking falling and getting hurt.
•Clasps. The most suitable options are Velcro or strap. The zipper is uncomfortable with the fact that its hair can get into it, causing the dog pain.
•Decorative elements. The smaller, the better. First, they add extra weight to the shoes. Secondly, they will provoke an animal to taste them.
Habituation through play
It is necessary to accustom the dog to shoes at home. For the first time, it is enough to put shoes on the pet for just a few minutes. In the future, gradually increase this interval.
Attempts of the animal to take off his shoes immediately stop with a prohibition command. Try to distract a four-legged friend from the unusual feeling of playing. For the right behavior praise and encourage with a treat, so that the shoes are associated with positive emotions. When the shoes become a familiar accessory for your pet, you can go for a walk in them.
Best Shoes For Walking Your Dog in Winter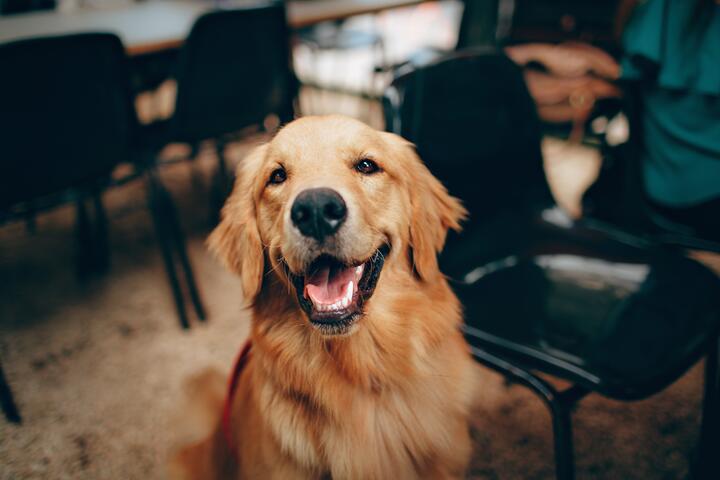 Photo by Helena Lopes on pexels
The most important thing to remember when buying the best shoes for walking your dog in winter is the size and comfort of the shoes. The boots should be thick and comfortable for your dog's feet. If possible, go for waterproof ones. They will keep your dog warm and dry and are also comfortable. They should have special soles for walking in winter. Make sure you check the measurements of your dog's foot before buying the shoes.
Another type of footwear for walking your dog in the winter is dog walking boots. These are more durable than tennis shoes and are designed to keep your dog's feet dry during icy or snowy conditions. The best winter shoes will be waterproof, have good tread, and offer good traction on slippery surfaces. Depending on the climate and type of terrain, you can also opt for a pair of rain boots for your pooch.
There are many different styles and types of dog walking boots. Some of them are made from rubber and are waterproof, while others are made from leather and suede. The main differences between these two types of shoes are the size and price. For example, a smaller dog can wear a pair of Healers' Urban Walkers while a larger dog can wear Muttluks. Both styles are a great option for walks in winter weather.
For smaller dogs, you can also consider buying Healers Urban Walkers Dog Booties. These are a more contemporary option and offer marginally better protection from the cold. The only drawback to Healers Urban Walkers Dog Booties is that they are not as flexible as Muttluks and their sizes are limited. And the price difference is substantial! If you need to buy more than one pair of Winter Walking Boots, make sure to buy a pair for your dog.
During the winter, the best shoes for walking your dog in winter should be warm and comfortable. A winter jogging boot is ideal for dogs that like to jog. The winter jogging boot is a hybrid between rugged winter snow boots and lightweight tennis shoes. The difference between these two types of winter walking shoes is the material. For in-between weather conditions, a high-top sneaker is best.
The most comfortable shoes for walking your dog in winter are made of synthetic leather or suede. They must be waterproof and breathable. You should also choose durable dog footwear. It is a good idea to use a pair of waterproof dog walking boots. During the summer, you can wear your favorite trainers to walk your pet. You should also consider the size of the shoe. When selecting shoes for walking your dog, you should also consider the style of the dog's paws.
There are many different types of shoes for walking your dog in winter. The best ones are waterproof and have good tread. In the winter, you can choose between two styles, but you should consider the material of the shoe. If your pet is more active than you, he or she needs more rugged footwear. A perfect boot should be comfortable, and it should not feel cramped. A soft-soled shoe is better.
If you want to buy boots for walking your dog in winter, there are many options for you to choose from. The most versatile type of boots for walking your dog in winter is the FitFlop Mukluk ankle boot. These short boots are cute and are perfect for dog walking. You can choose from red, blue, or black versions. You can also get reflective boots for your pup. And make sure they are waterproof.
The best shoes for walking your dog in winter should be waterproof and resistant to the elements. They should also be waterproof and comfortable to wear. You should also consider a women's winter parka. If you are going on a long hike, you should take hand warmers with you. Whether you're taking your dog on a walk or hiking, they should have the right equipment for the cold weather. In addition to these, make sure the shoes are comfortable for your dog.